December 15, 2016
Significant Attrition Prevalence Among General Surgery Residents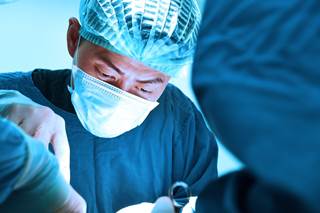 Attrition was significantly more common for females, with uncontrollable lifestyles the most common cause.
HealthDay News -- According to a review published in JAMA Surgery, the estimated prevalence of attrition is 18% among general surgery residents.
Zeyad Khoushhal, MBBS, MPH, from St. Michael's Hospital in Toronto, and colleagues conducted a systematic literature review to summarize the estimate of attrition prevalence among general surgery residents.
Twenty-two studies were included that reported on 19,821 residents from general surgery programs.
The researchers found that among general surgery residents, the pooled estimate for the overall attrition prevalence was 18%, with significant variation between studies (P<.001).
Attrition was significantly higher among females than males (25 versus 15%; P=.008); 48% of residents left after their first postgraduate year.
Twenty percent of departing residents relocated to another general surgery program; others switched to other specialties, including anesthesia (13%). Uncontrollable lifestyle and transferring to another specialty were the most common reported causes of attrition.
"General surgery programs have relatively high attrition, with female residents more likely to leave their training programs than male residents," the authors write. "Residents most often relocate or switch to another specialty after the first postgraduate year owing to lifestyle-related issues."
References
Khoushhal Z, et al. "Prevalence and Causes of Attrition Among Surgical Residents: A Systematic Review and Meta-analysis." JAMA Surg. 2016. doi:10.1001/jamasurg.2016.4086. [Epub ahead of print]
Freischlag JA and Silva MM. "Preventing General Surgery Residency Attrition—It Is All About the Mentoring." JAMA Surg. 2016. doi:10.1001/jamasurg.2016.4096. [EPub ahead of print]