August 17, 2016
Female Physicians in the US Compensated Less Than Males
This article originally appeared
here.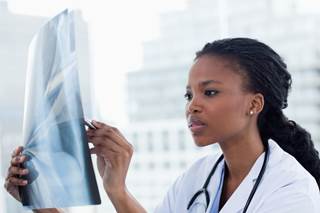 After Medicare reimbursement reviews, female specialists in the US are found to receive far less than males.
HealthDay News -- According to a study published on August 15, 2016 in the Postgraduate Medical Journal, female physicians in the US make significantly less money than their male counterparts.
Researchers examined more than 3,000,000 Medicare reimbursement claims received by doctors in 13 medical specialties in 2012. Overall, they found that female doctors received $34,126 less than male doctors. After adjusting for working hours, productivity, and years of experience, they discovered that female doctors were reimbursed $18,677 less than their male colleagues.
The researchers also found that the largest gender gaps were in nephrology ($16,689) and rheumatology ($15,405). The narrowest gaps were in hematology ($10,115), critical care ($4360), and medical oncology ($3971).
Tejas Desai, MD, of the division of nephrology at the WG (Bill) Hefner VA Medical Center in Salisbury, NC, and colleagues said their study does not explain why female doctors get paid less than males. But, they noted in a journal news release, the findings show that "the commonly held theories of why monetary disparities exist need to be revisited."
Reference
Desai T, Ali S, Fang X, et al. Equal work for unequal pay: the gender reimbursement gap for healthcare providers in the United States. Postgraduate Medical Journal. 2016 August 15. doi:10.1136/postgradmedj-2016-134094. [Epub ahead of print]